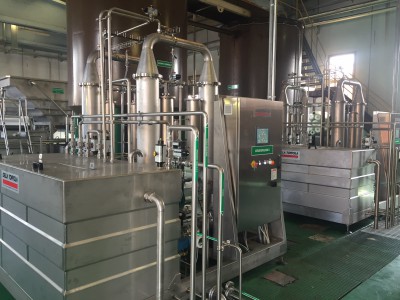 24.06.2016
Recent developments: EDF Fenice - IVECO Group, Torino – Italy
Another Della Toffola system in the waste water treatment sector is now in operation at EDF - Fenice - IVECO Group operation unit, a world leader in the production of industrial vehicles. A system for the treatment of oily emulsion produced during machining was installed at its EDF - Fenice - IVECO Storga operation unit plant in Torino. This new solution replaced the outdated and unsatisfying system previously in place.
The Della Toffola system offers the following operational sequence: de-oiling and coalescence, followed by ultra-filtration using ceramic membranes; post-treatment for the concentrate after ultra-filtration and storage of the oil to be fed, after which the permeate is sent to the existing treatment unit prior to final discharge-. Our system has 2 independent UF filters, each with 2 cu m/h capacity for a total 4 cu m/h output.
The system is entirely constructed in AISI 304 stainless steel and is fully automatic.
Back