Highlights
Our new company video
Take a look to our new company video on Youtube.
MORE VIDEOS IN OUR YOUTUBE CHANNEL
Our new video: Ready for the future - Stronger than ever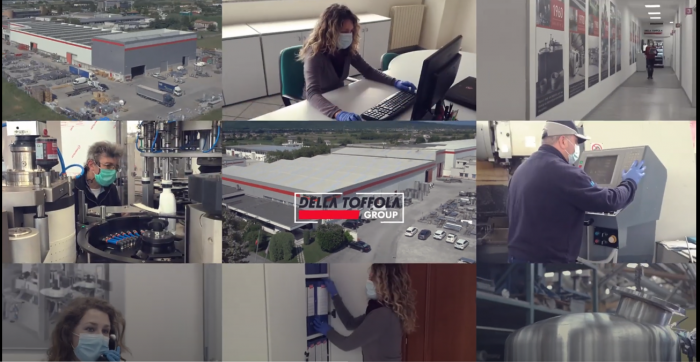 Take a look to our new video on Youtube: We are ready for the Future!
MORE VIDEOS ON OUR YOUTUBE CHANNEL
OMNIA B Cross Flow Filters for beer filtration and product recovery from yeast sediment
The OMNIA B Cross-Flow filters are designed for the filtration of beer and yeast sediments, they are suitable for any kind of brewery.
Continue
Digital Indo Italian Business Mission on Food Processing - VIRTUAL FAIR
In collaboration with Embassy of Italy in India, Invest India, Confindustria.
15.07.2020 - 21.10.2020
Della Toffola Group at Agroprodmash 2020
Agroprodmash in Moscow showcases new equipment and technologies for the food industry. Pavilion 1 stand 1C07.
05.10.2020 - 09.10.2020
Della Toffola Group at BrauBeviale 10-12 nov 2020 Exhibition Centre Nuremberg
BrauBeviale was the most important international capital goods exhibition for the whole beverage production process chain: raw materials, technologies, logistics and marketing.
10.11.2020 - 12.11.2020