Highlights
Our new company video
Take a look to our new company video on Youtube.
MORE VIDEOS IN OUR YOUTUBE CHANNEL
Our new video: Total Wine Technologies
Take a look to our new video on Youtube. Della Toffola Group Total Wine Technologies.
MORE VIDEOS ON OUR YOUTUBE CHANNEL
Della Toffola Group Beer Division - An article on Imbottlgliamento
A new article on "Imbottigliamento" an italian bottling and packaging magazine. The article is focused on our beer division: ...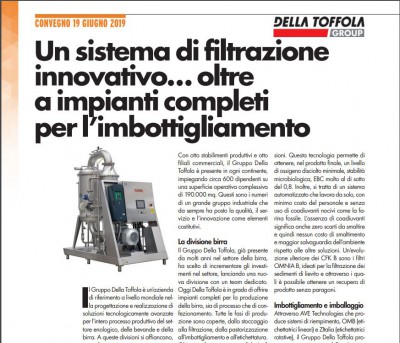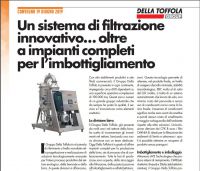 Continue
CASE HISTORY: MEZZACORONA-DELLA TOFFOLA "FILTRATION DIFFICULTIES" Ceramic membranes win the challenge
Here is the complete article published by the Corriere Vinicolo (issue 11), about what happened when Mezzacorona, a prestigious winery ...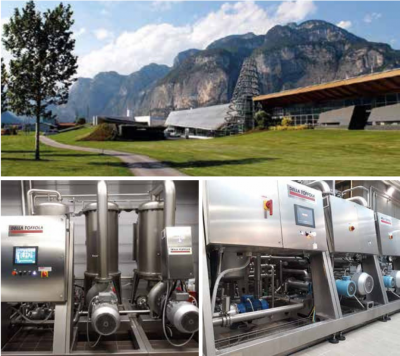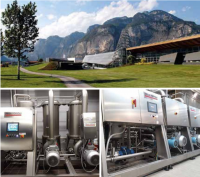 Continue
CASE HISTORY: MARTINI & ROSSI – SIRIO ALIBERTI/DELLA TOFFOLA Sparkling wine is no joke. Let (also) the autoclave make the difference
A new case history published by The Corriere vinicolo (issue 13). Sirio Aliberti autoclaves designed expressly for the purpose were put ...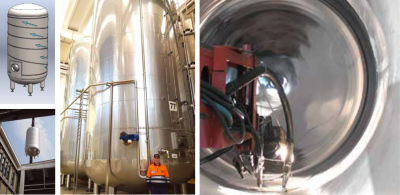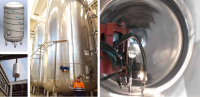 Continue
Della Toffola Group at SIMEI 2019 Milan
Simei is the world's largest trade fair for winery and bottling machinery, is held every two years in Italy.
19.11.2019 - 22.11.2019
Della Toffola Group at SITEVI 2019 Montpellier
For its 40th anniversary SITEVI registered nearly 57,000 entries, and a noticeable increase in the number of international visitors (over 60 countries).
26.11.2019 - 28.11.2019