Highlights
Our new company video
Take a look to our new company video on Youtube.
MORE VIDEOS IN OUR YOUTUBE CHANNEL
Our new video: Total Wine Technologies
Take a look to our new video on Youtube. Della Toffola Group Total Wine Technologies.
MORE VIDEOS ON OUR YOUTUBE CHANNEL
CASE HISTORY: LOSITO E GUARINI - Z-ITALIA "Versatile, quick and complete labelling"
Here is a Corriere Vinicolo Case History (issue 31) which describes the installation of a Z-Italia labelling Machine in Losito and ...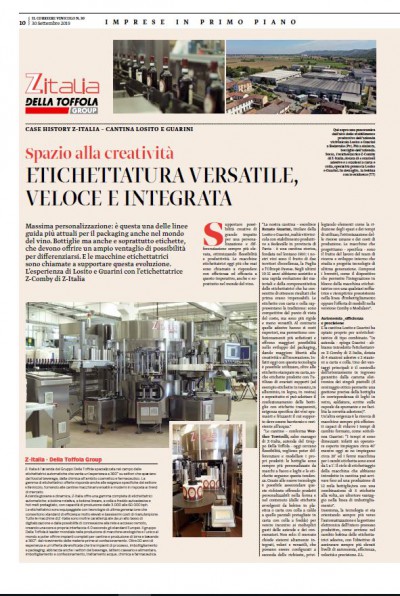 Continue
Della Toffola Group Beer Division - An article on Imbottlgliamento
A new article on "Imbottigliamento" an italian bottling and packaging magazine. The article is focused on our beer division: ...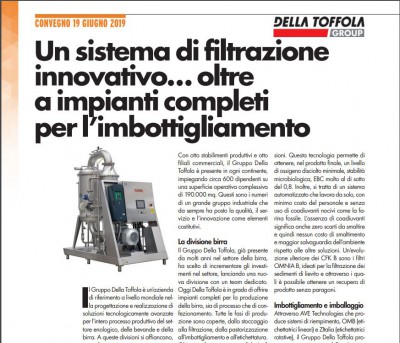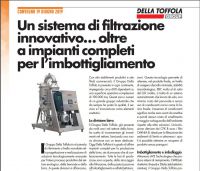 Continue
CASE HISTORY: MEZZACORONA-DELLA TOFFOLA "FILTRATION DIFFICULTIES" Ceramic membranes win the challenge
Here is the complete article published by the Corriere Vinicolo (issue 11), about what happened when Mezzacorona, a prestigious winery ...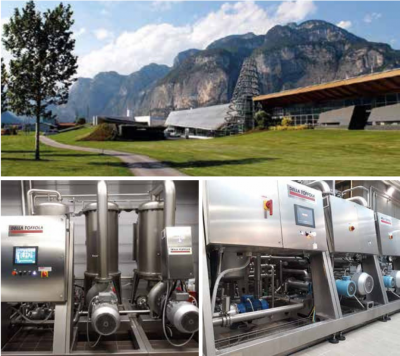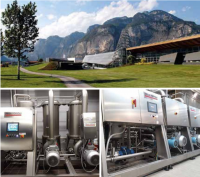 Continue
Della Toffola Group at World Bulk Wine Exhibition 2019
Hall 2&3 Amsterdam RAI The World Bulk Wine Exhibition in Amsterdam is a meeting place for buyers and distributors of bulk wines. On the fair buyers from around the world find a large number of high-quality bulk wines and technology suppliers. Come to visit us at Stand D19
02.12.2019 - 03.12.2019